At first glance, these photos look to be a sun setting across the ocean... kinda, right?
They remind me of our last vacation...
The cedar trees act as palm tree's, silhouetted by the sun's beauty.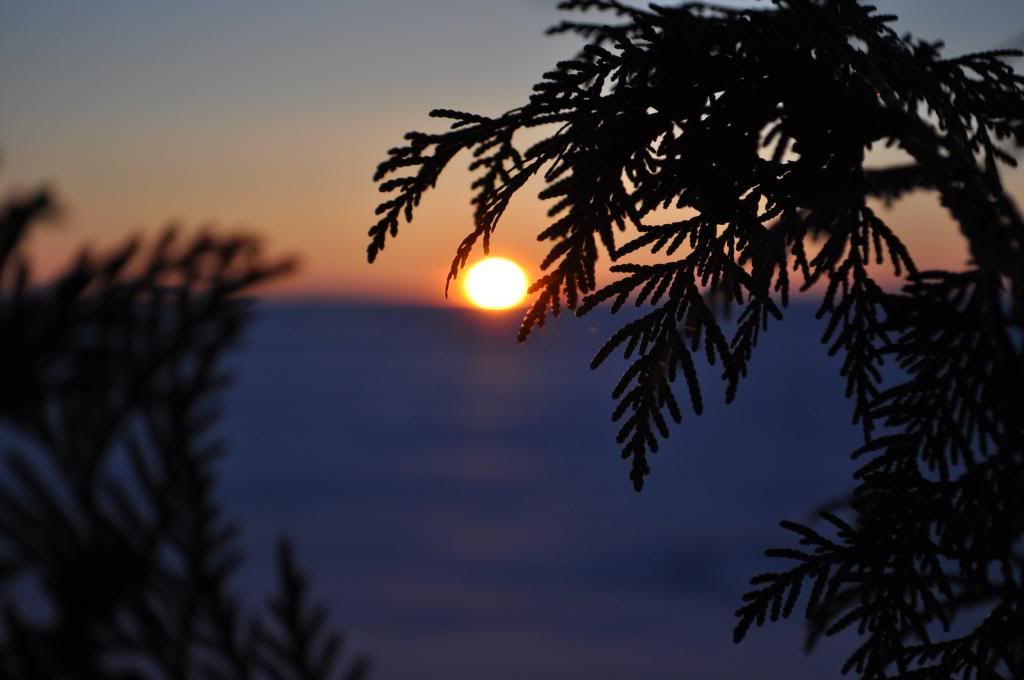 But no my friends, this is Wisconsin. It's March. And there's still a frozen bay covered in snow.
Even though it's winter, the sun still has it's warm, inviting ambiance.
And it sure does make me long for summer... Or a vacation. I'll take whichever one I can get.